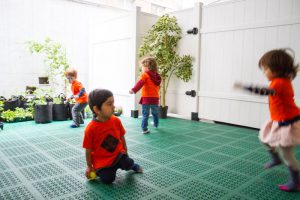 Sometimes children can have so much fun spinning around during music time, or any time!
Usually at the end of a child circling, they will lay on the floor flat for a few moments, in satisfaction! 
Spinning, circling, swinging, rolling, and other repetitive motions are SUPER IMPORTANT for very young children! 
Here's more info on spinning and its benefits to the vestibular system in young children. Let's build synapses at Kids at Work!