What Is The Kids at Work Gentle Separation
Two days a week, two hours each day 9am-11am! Four Day option also available.
Ages 20 mos – 3 years (Age appropriate groupings) Monday/Wednesday 19 mos – 2.3 years, Tuesday/Thursday 24 months to 2 years 11 months
Fall, Winter-Spring, and Summer semester options!
3.5:1 student/teacher ratio.
Adults stay in the physical space for up to 6 weeks, and then gradually are removed to a separate, blind classroom. (Not a drop-off program)
Full parent communication suite through our partners at StoryPark, beginning of year home (or zoom) visits, and parent teacher conferences.
Sample Day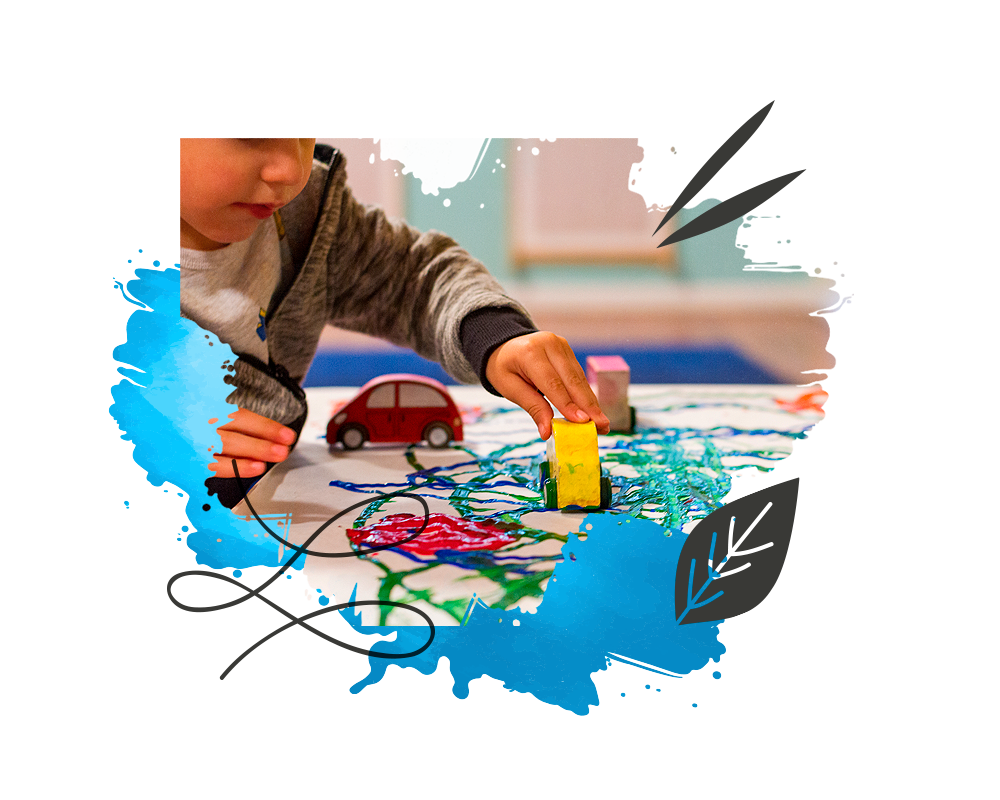 Sensory Art & Garden Time! Children work on decision-making skills and mastery of fine and gross motor centers. Teacher-led small group and 1:1 activities are included. Time on our covered, childproofed terrace/garden is also offered.
Art Provocation! An age-appropriate and sensory-based art experience is included for those children that are interested. Others may read books or observe the activity. Sitting still is never "required" for our nearly and early twos, but coming together as a community is encouraged!
Meeting Time Welcome ritual, the schedule for the day including hands-on visual aids, and our theme is discussed as well.
Snack! Kids at Work provides snack for all children consisting of WASA multi grain crackers and fruit such as banana or apple. We make note of all allergies; we are nut and seed free. Children's hands are washed before and after each snack.
Free Play! Toys, manipulatives, mini-world objects, dress up and play kitchen. Children develop conflict resolution skills via our teachers' simple and repetitive language and prompts.
Music! Lots of movement, live guitar, and instruments are included. Children develop executive skills and come together as a community through well-known as well as new activities.
Wrap up and goodbye song! Children always participate in a quiet lullaby or bubbles, and wrap up before our goodbye and happy reunion with grown-ups!
How does separation work?  In the Kids at Work Gentle Separation children separate at their own individual rate, usually within 6 weeks of starting the program.  For instance, during the second week we may separate 1-2 children, and then 1-2 more the third week, and so on.  When separation occurs is a team decision between teachers and family.  Once separation occurs we rarely bring adults back into the room.  Our separation philosophy is discussed in depth at your introductory parent meeting during the registration process! We do not offer drop off and adults need to stay in the facility even after separation occurs.
Registration Information
Fall-Winter-Spring 2022-2023 School Year
39 weeks from Sept 12, 2022 – June 9, 2023. No class Nov 24, 2022 Dec 26-29, 2022 May 29, 2023 Tuesday/Thursday 9-11am Group Monday/Wednesday 9-11am Group *One group usually skews a bit older, but not always. We may adjust the ages as our groups formulate!
Tuition – $7875 ($105 per class) 
Fall 2022 Semester Based Option
17 weeks from Sept 12, 2022 – Jan 12, 2023. No class Nov 24, 2022 Dec 26-29, 2022 Tuesday/Thursday 9-11am Group Monday/Wednesday 9-11am Group *One group usually skews a bit older, but not always. We may adjust the ages as our groups formulate!
Tuition – Mon/Wed Group $4080 ($120 per class) Tues/Thurs Group – $3960 ($120 per class)Fall students get first refusal on Winter-Spring enrollment. Our program is designed to be a year-long program.
$1200 deposit required to hold child's spot, (can be made with no fee via debit/credit card) For Fall through Spring monthly payment options are available.
For remaining balance payments, families can pay via: Check (no fee), ACH (no fee), Debit/Credit Card (3.5% processing fee)
Registration Timeline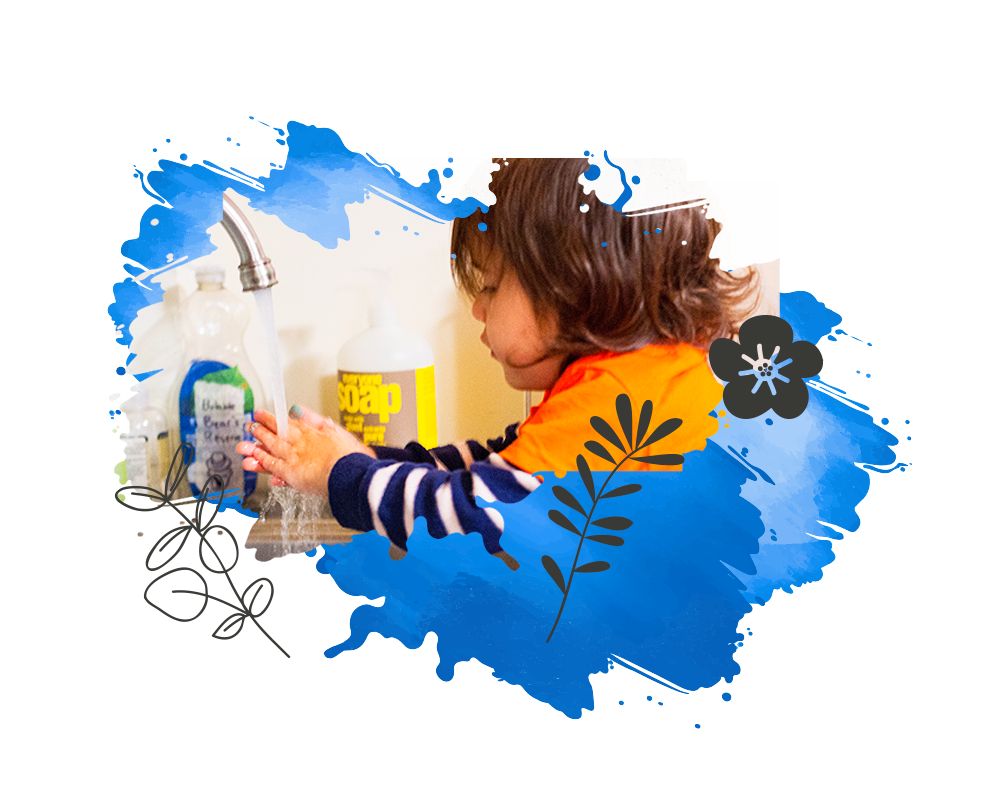 Interested families should email us, at info@kidsatworknyc.com, or call 212-488-8800.
Parent meeting is scheduled or call with Kids at Work management to ensure it's a good fit for your family.
Admissions offer is made.
Parent is sent a payment and registration link to pay the $1200 deposit.
Full onboarding process is started including health check software downloads, enrollment agreement, and welcome questionnaire. We will also schedule a private "home visit" with your lead teacher as we get closer to the class start date.